The first offical radio club in Door County was established on January 19th, 1923 at the Sturgeon Bay High School by a group of 19 students. However, the 1923 Flashes yearbook stated that the club was organized on January 16th, 1923 with a membership of 20. The club was a group of young people some who were interested in building radios and some who were interested in communicating by radio. The club met twice a month in the Physics department at the school.
The club officers according to a later club newsletter were:  George Gabert W9JM (President), Philip Gordon (Vice President),  Edward Green (Treasurer) and Arthur Moeller (Secretary), who was subsequently replaced by Eugene Boler. However (again), the 1923 yearbook lists the officers as: Otis Kimber (President), George Gabert (Vice President) and Kenneth Greaves (Secretary and Treasurer).     
The first club radio set was built by the club members until funds were raised to purchase a Magnavox radio, which was purchased on November 23rd, 1923 and presented to the High School on November 30th, 1923. Club members raised funds by holding a cafeteria benefit, ran hot dog stands at the Sturgeon Bay vs Algoma football games and through donations (specifically $25  from The Thalia Society). The radio was purchased from Henry Hocks, a local dealer. 
The Door County Amateur Radio Club was formed by local amateur radio operators, including some of the originial high school members, on January 7th, 1953. This reorganization of the club had 11 charter members. The original members were Murray Bingham W9UIM (President), Peter Javurek W9LIK (Vice President), Harold Dole W9CTH (Secretary), Clayton Cardy W9OVO (Director), George Gabert W9JM (Director), Walter Kurth Jr. (Director), James Hyskey W9GJK (Director), Jay Sinclair, Richard Rasmusson, Joseph de Melle Jr. W9ITP and Harold Petersen (sic). It was said that they were " a young group with a lot of enthusiasm" by the Door County Advocate.
The Radio Club
Club photo from "The Flashes" yearbook, 1924
The DCARC has the honor of being the second oldest amateur radio club in Wisconsin. Although it began as a high school club, it evolved and continues as a club of dedicated amateur radio operators from counties all over northeastern Wisconsin.
Our mission is to provide benefits for the amateur radio community and the general public by promoting education, training and public service. 
Our success is based on a progressive increase in our involved membership  and active engagement in our hobby by helping one another in the advancement of amateur radio.                         
This club will always remain focused on good fellowship and prudent financial management with a vision towards public service and excellent amateur radio operating practices and procedures. 
Facilitate Amateur Radio operation  by maintaining 4 local repeaters
Encourage members to get on the air by participating in area nets
Engage in public service by promoting ARES/RACES
Assist interested individuals in becoming licensed with club VE team
Promote the hobby with involvement in Field Day activities
Keep members informed with montly meetings and newsletter
Maintain fellowship with occasional social functions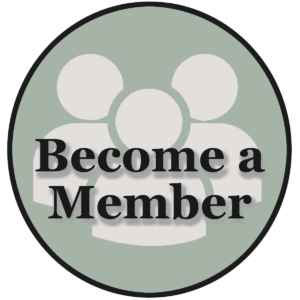 Interested in becoming a member? Join now.
Member dues are currently $15 per year.
To join or for more information, email us at
Club Mascot
Elmer W9DOR
An "Elmer" is a mentor, tutor, teacher, guide, helper and a friend. May we all aspire to be an "Elmer" to others, in our amateur radio practice and in life.